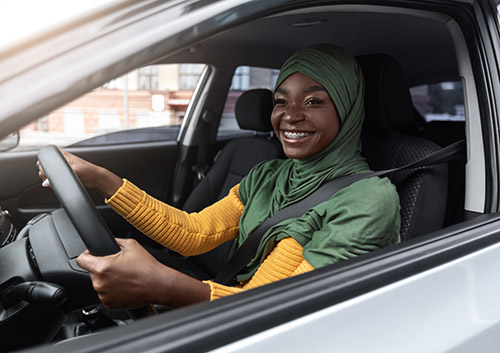 When we think orthodontics, we commonly think teeth. Naturally! Straight teeth and a beaming smile are everyone's orthodontic goal. But orthodontics is a field which specializes in more than misaligned teeth. While your beautifully aligned teeth are the visible outcome of your orthodontic work, a properly aligned bite is the foundation for your healthy smile.
A malocclusion occurs when the teeth and jaws aren't properly aligned—they don't fit together the way they should when the mouth is closed. A malocclusion, or bad bite, affects many people to some degree, but not always in exactly the same way. Some of the different types of malocclusion include:
A crossbite occurs when upper teeth fit inside lower teeth. An anterior crossbite refers to the front teeth, with one or more upper front teeth, or incisors, fitting behind lower front teeth. A posterior crossbite affects the back teeth, with upper teeth fitting inside the lower teeth on one or both sides of the jaw.
When the jaw is small and/or the teeth are large, lack of space can result in crowded, twisted, or crooked teeth.
An anterior open bite means that the front teeth don't close when biting down, leaving an open space between the upper and lower teeth. A posterior open bite occurs when the back teeth don't make contact when the front teeth close.
Our upper front teeth naturally overlap the lower ones a small bit when the teeth are closed. An overbite occurs when the upper teeth significantly overlap the lower teeth.
When the upper front teeth protrude too far forward over the bottom teeth, it's called an overjet, or, sometimes, buck teeth. Where an overbite causes a vertical overlap, an overjet takes into account the horizontal relationship of the teeth.
A jaw that is large, teeth that are small, missing teeth—these conditions can lead to gaps between the teeth.
An underbite results when the lower teeth and jaw extend further forward than the upper teeth and jaw, causing the bottom teeth to overlap the top teeth.
If you have a malocclusion, what comes next? This depends.
Some malocclusions are so minor that no treatment is necessary. Some are the result of misaligned teeth. Some occur because the upper and lower jaws are growing at different rates. Some are a combination of teeth and jaw misalignments. Some are caused by genetics, while others are caused by injuries or habits like prolonged thumb sucking or tongue thrusting.
Because malocclusions are so varied, your treatment plan will be designed for your specific needs. Braces, aligners, appliances like the Herbst® appliance or the palatal expander, surgery for severe malocclusions—there is a larger variety of treatment options than ever before to help you achieve a healthy bite.
When teeth and jaws don't fit together as they should, the consequences can be damaged teeth and enamel, problems with the temporomandibular joint, headaches and facial pain, and difficulty chewing, eating, and speaking.
The good news is that early intervention for children can help correct teeth and jaw problems before they become more serious, leading to easier orthodontic care in the teen years, and helping to avoid the possibility of surgery or extractions. This is why Dr. Daniel George and Dr. Cadie George and our team recommend an orthodontic assessment at our Holland, MI office for children around the age of seven.
If you're an adult with concerns about your teeth or bite, there's good news for you, too. Dr. Daniel George and Dr. Cadie George can devise a treatment plan to improve your bite and your smile no matter what your age.
Of course, despite our title, there's really no such thing as a "common malocclusion" when we're talking about your dental health. Each person—and each smile—is unique. Dr. Daniel George and Dr. Cadie George will diagnose your malocclusion and create a personalized plan carefully tailored to your exact needs, for an uncommonly attractive, confident, and healthy smile.