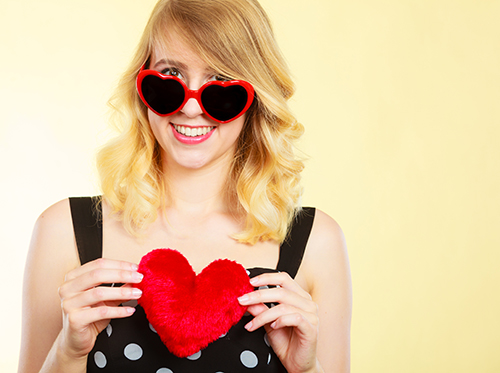 Valentine's Day, also known as Saint Valentine's Day, has been said to originate with a Catholic priest named Valentine several thousand year ago. Valentine defied the emperor at the time by secretly marrying men and their brides after the emperor had made it illegal to marry. Emperor Claudius II did this because he wanted as many single young men to fight in his war as he could get.
Valentine disobeyed the emperor's edict by continuing to marry couples until he was sentenced to death. Before his execution, he sent a letter to a secret love and signed it "From your Valentine." Dr. Daniel George and Dr. Cadie George and our team have come up with some suggestions on how you can celebrate this Valentine's Day, whether you have a valentine of your own or not.
Valentine's Day Ideas
Enjoy a tasty treat. There are plenty of options when it comes to cooking and/or baking on Valentine's Day. Make your significant other his or her favorite meal or sweet treat, or make your own favorite dish to enjoy on this day. Oh, and be sure to make enough for leftovers!
Make a personalized card. Instead of buying a card from the grocery store, take the time to make your own for a loved one. People love handwritten notes, especially when it's from someone special. If you're single this Valentine's Day, make a card for fellow single friend to brighten the day and remind the person that he or she is also loved.
Watch a movie. We all know there are plenty of romance movies out there. Put on your favorite romantic comedy, or pick up your significant other's favorite movie to watch together. Even better, if you're single, pick up your own favorite movies to watch to pass the time this Valentine's Day.
Do nothing! We all know Valentine's Day can sometimes get a lot of hype. If you're worried about not making a reservation in time, don't feel like planning an extravagant night out, or simply not in the holiday mood this year, spend your day sitting back and relaxing.
Valentine's Day is a time to celebrate love and spend quality hours with the people you care about the most. Whether you're in a relationship or single, take some time today to appreciate those you love in your life.
We wish you a happy Valentine's Day celebration and look forward to seeing you at our Holland, MI office during your next appointment.